Skip to Content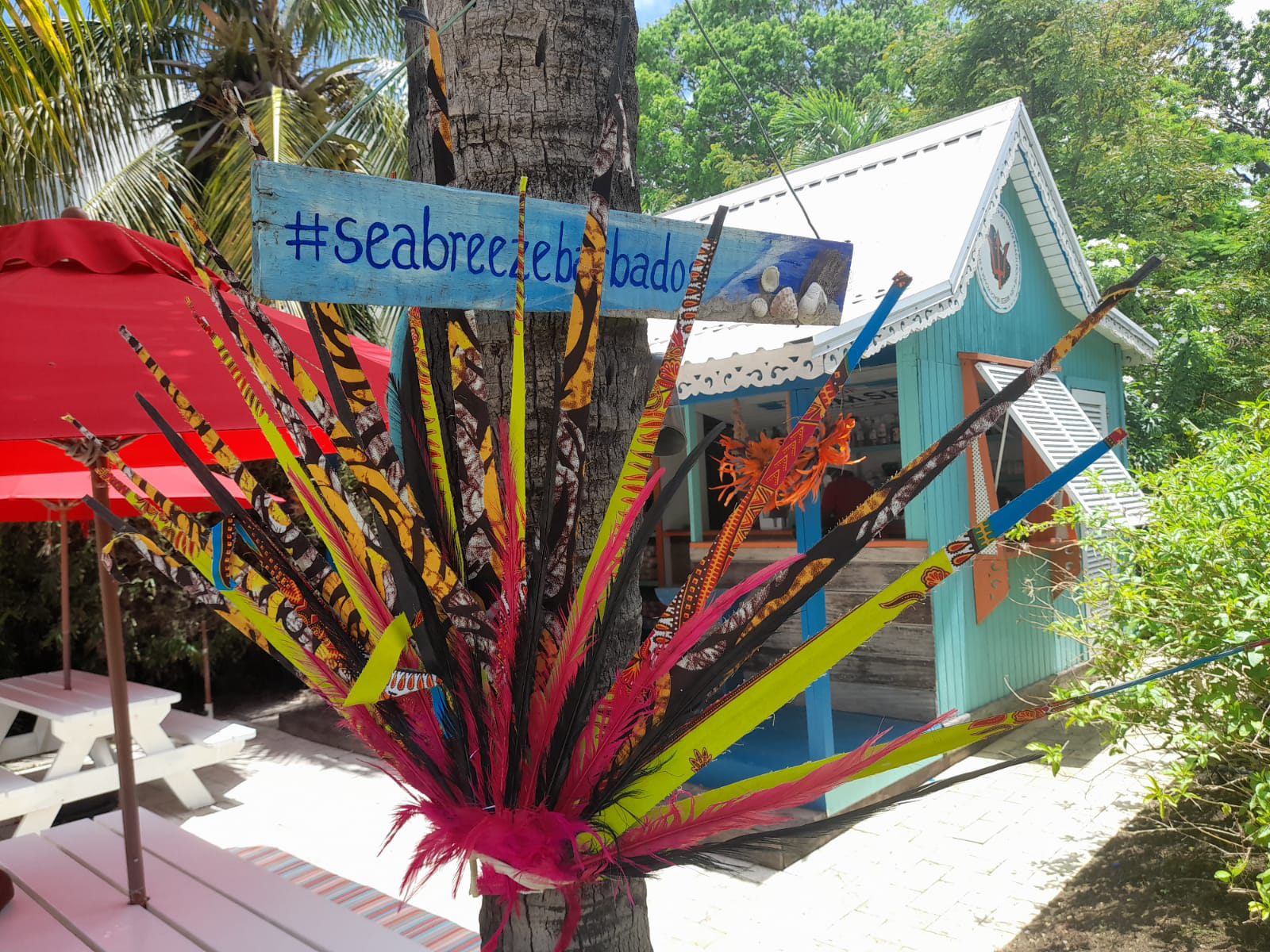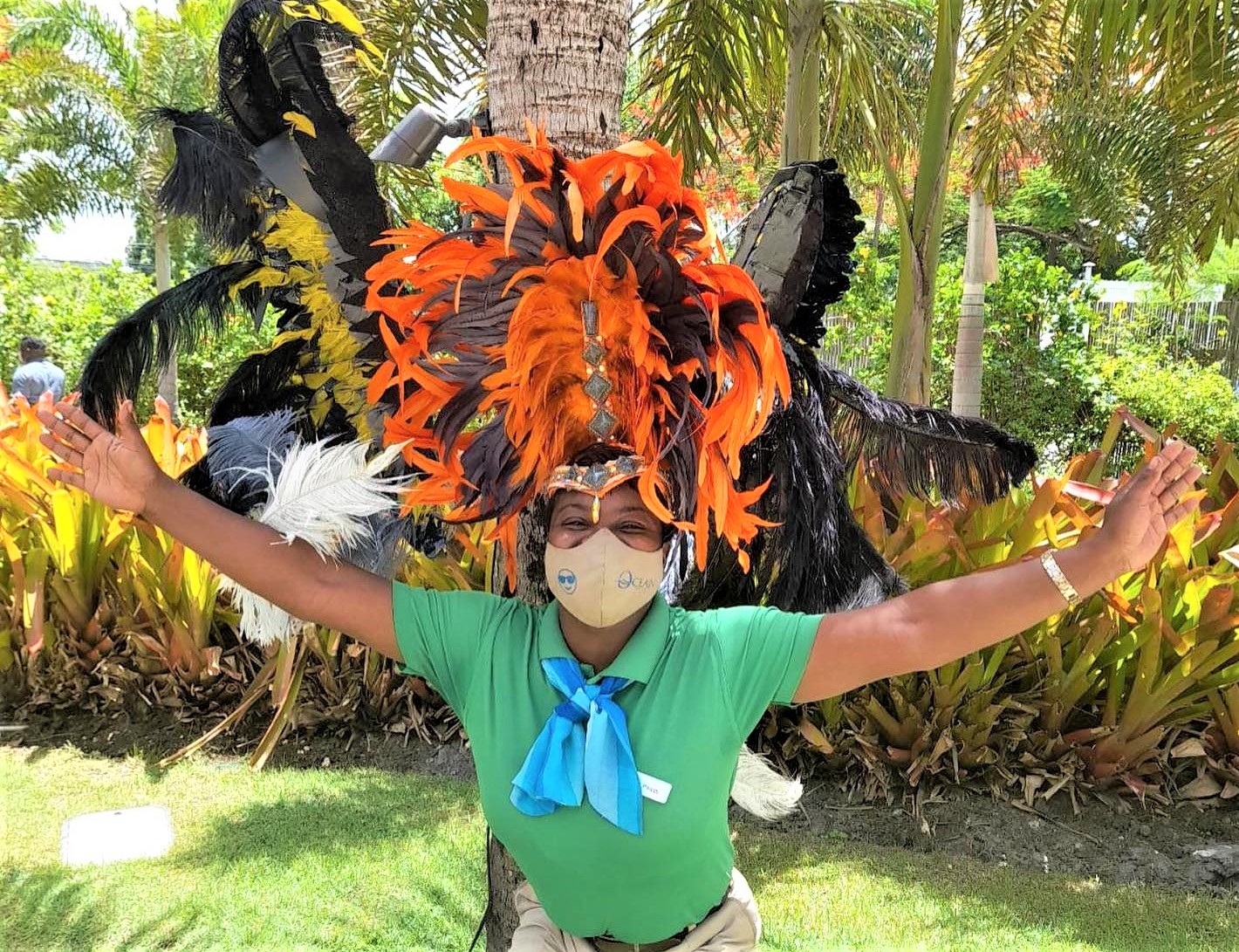 Kadooment Soon Come!
Remembering Bajan Crop Over
As a beloved milestone in our Ocean Hotels calendar, we look forward to the time we can celebrate again, but meanwhile, what do you know about Barbados Crop Over? Check out a brief history of this colourful Bajan celebration.
The National Cultural Foundation of Barbados calls Crop Over "the sweetest Summer festival", but explains the complexities of its origins and history as a uniquely Barbadian festival that "emerged out of the tensions in the meeting and merging of the island's British and West African heritage," referring to the sugar plantations on which the original seed of the event was sown.
By the mid-20th century, our annual celebration had started evolving into a 'carnival' style, with a world of artistry competing in the creation of costumes, music and sense of fun generated every July, until the big finale exploded onto the streets of Barbados.
According to Loop Barbados way back in 2014: 'Kadooment Day is the culmination of the Crop Over season, and is held on the first Monday of August. Kadooment is a Bajan word, and can be defined as "a big occasion filled with fun and merriment."'
A glittering parade of elaborately costumed revellers winds through the streets, organised in "bands" led by massive music trucks which fill the air with the nation's favourite calypso and soca rhythms. Barbados has produced worldwide musical superstars such as Alison Hinds, Krosfyah and Faddah Fox, whose greatest hits have often acted as the backtrack to Crop Over.
With the booming music spurring on the revellers dressed in their beautifully decorated costumes, the energy and atmosphere of Kadooment Day is simply thrilling! Locals, expats and visitors young and old love to be a part of this massive, grand occasion, including our most famous daughter of the soil, Rihanna, who has helped bring our Bajan cultural heritage to the world through her passion for Crop Over.
So until next time, we'd like to share some colourful memories of the special Kadooment celebration at our sister hotel Sea Breeze Beach House, which is usually held at the end of August.
Click HERE to experience the vibe on YouTube!
Read More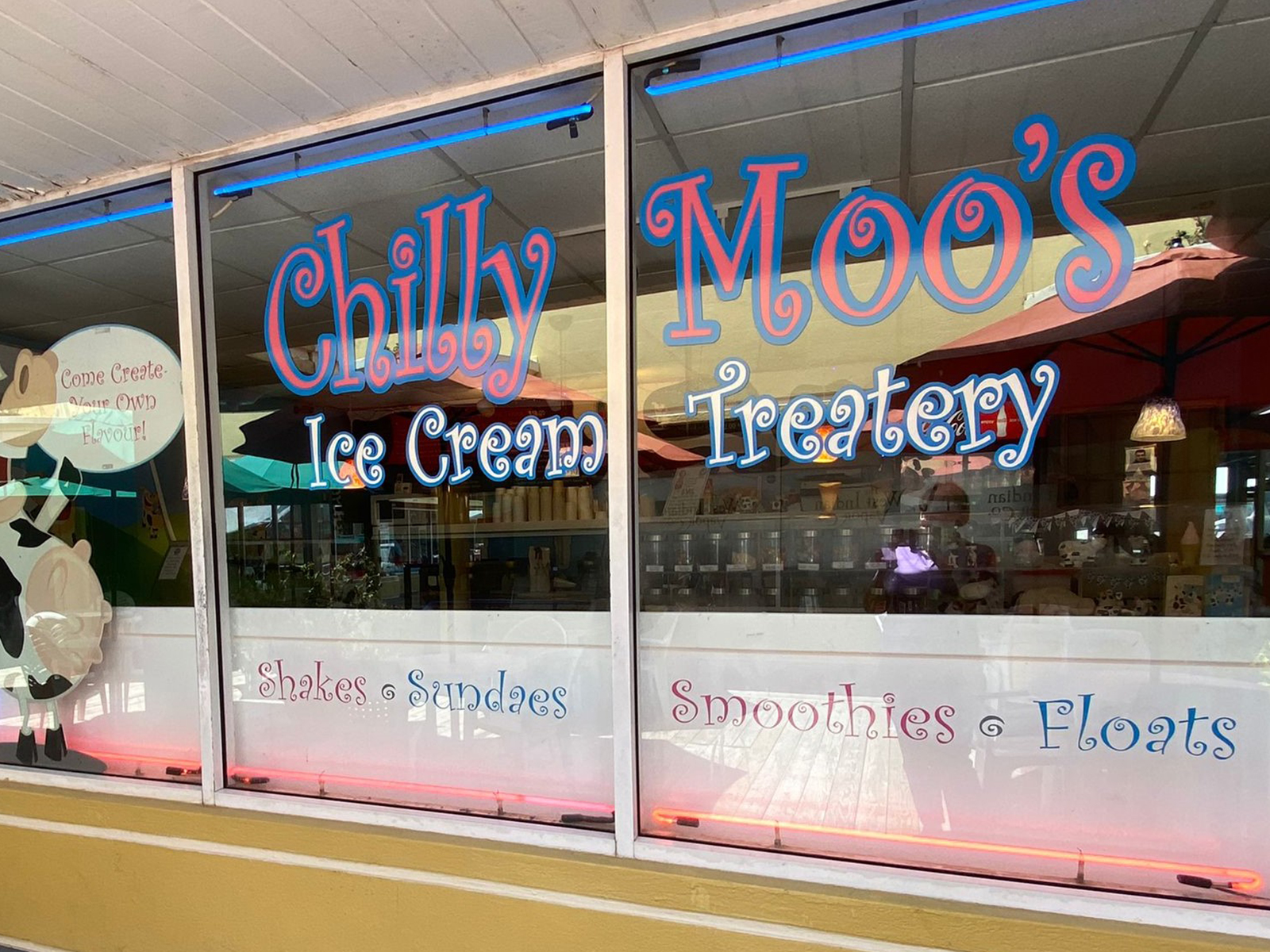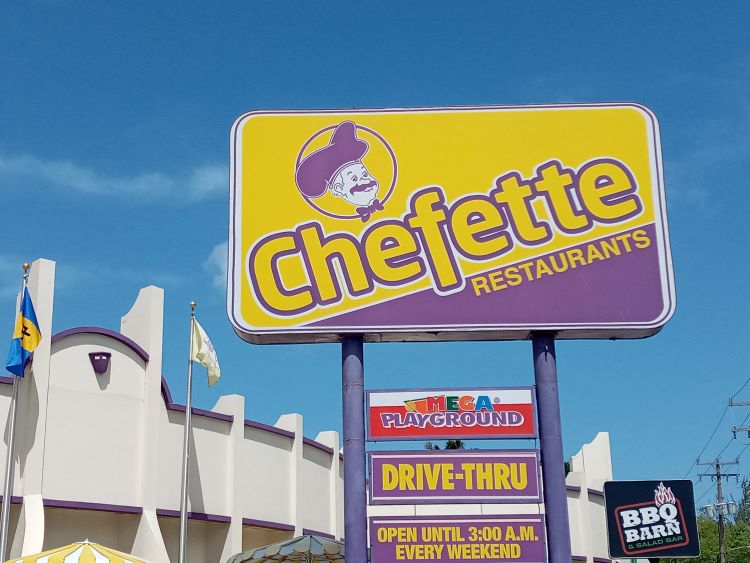 Chefette To Champers
Five Dining Choices Just Steps Away From South Beach
South Beach Hotel is an all-suite getaway just steps away from Rockley Beach in the heart of Hastings, offering the perfect base to explore the local food culture and nightlife that lies within walking distance of the hotel. South Beach rates include breakfast, and there's a deliciously casual lunchtime menu, but when it's time to eat out, we have some advice!
Although South Beach Hotel is known for its spacious suites with well-kitted kitchens, we know from our guests that one of the attractions of staying with us is the ease of dining out in the heart of Hastings' popular Rockley Beach [214 steps from South Beach]. Regardless of budget, there are super restaurants and bars scattered within walking distance, offering everything from local fast-food favourites to beachside fine-dining.
Take for example our next-door-neighbour, Chefette, which happens to be one of our Bajan food landmarks as well as the home of superstar Rihanna's favourite local roti. There are fifteen outlets across the island, including a super popular one at Grantley Adams International Airport, and once you've tried their chicken roti, you'll also be an instant fan of this Caribbean classic curry wrap. Open long hours in non-pandemic times, Chefette Rockley [180 steps from South Beach] has a drive-thru for those late night longings.
If a speedy lunch is in your plans, turn right and take about 250 steps to the Quayside Centre, where Just Grillin' will get your tastebuds excited with its local ingredients and barbecued deliciousness. Established 20 years ago in July, this family-run operation is described as "a very casual restaurant that offers good-tasting grilled food at a reasonable price." They always work with high quality, fresh ingredients and the result is a local legend around South Beach Hotel.
Very conveniently, right next door at Quayside is dessert central, Chilly Moo's Ice Cream Treatery, which is open from 11am until 8pm to accommodate all your indulgent urges for delicious frozen concoctions dressed with toppings for every taste.
If you consider excellent sushi for dinner to be worth 782 steps, you'll be delighted with Naru which for almost ten years has been nestled on the boardwalk at the edge of the waves. An elegant, east atmosphere and photogenically delicious food combine to attract locals and visitors to Hastings for an eclectic menu based on Asian classics with Bajan twists. Try their Sake Mojito for a really interesting fusion of flavours.
And last, but in the busy Rockley area certainly not least, you'll never regret turning left from South Beach and walking the mere 460 steps it takes to reach Champers, set in a chic, laid-back Caribbean atmosphere with breath-taking views of the water's edge. According to those who know: "Our menus are comprehensive and captivating. Our dishes are uniquely authentic; international with bold intense Caribbean flavours, complimented by a simple presentation with an emphasis on fresh, quality and local ingredients."
Kids under fourteen enjoy a menu designed specifically for them, making Champers the perfect family 'big-night-out'!
A stay at South Beach can include self-catering in your suite's spacious and efficient kitchen, but when it comes to eating out, we have lots of recommendations for every taste and budget.
Read More